Published Work
I've had the great pleasure of writing for Cinema Retro during the last few years, both for their web site and their printed magazine. Through Cinema Retro I had the privilege of interviewing screen icon James Caan in his Beverley Hills home for what turned out to be his most in-depth career interview.
I've also had the opportunity to meet and/or interview such directors as Sidney Lumet, Bryan Forbes and Sir Richard Attenborough.
I am also a regular contributor to Australia's best-selling film magazine, FilmInk.
Click on the images below to read some excerpts of both my web and printed articles.
Here's an excerpt from the Caan interview piece. To read the rest subscribe to Cinema Retro here.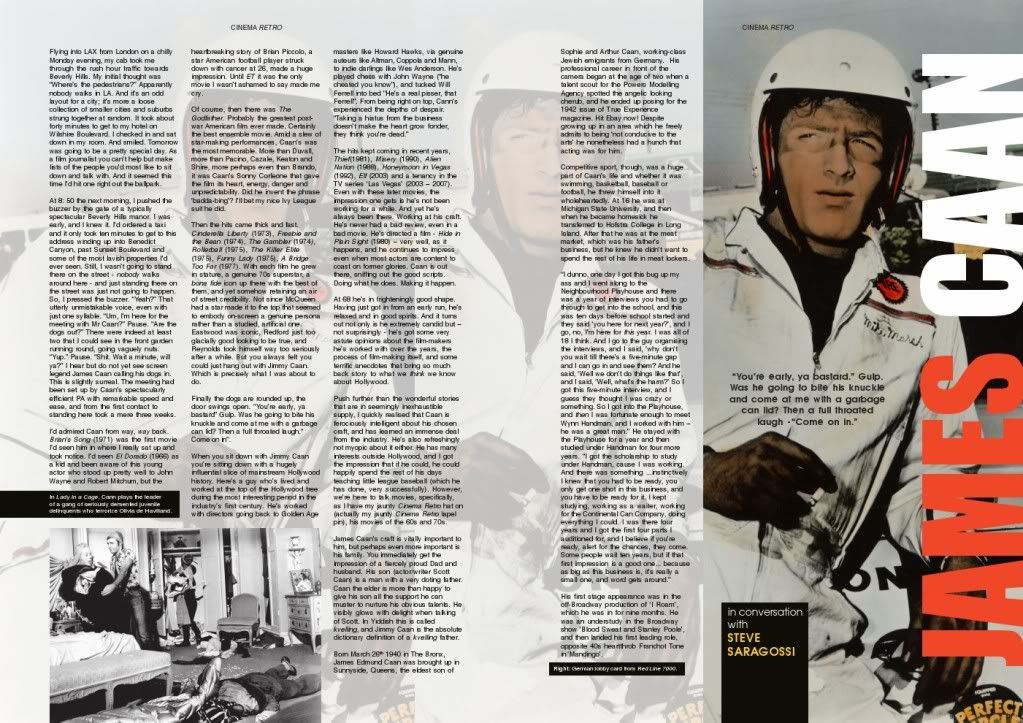 I also love film music, and have reviewed a few CD's for soundtrack.net. Click on the images below and read some of the reviews I've done for them.
Additionally, I have written for The Spectator, please see here for an example.