Exclusive Interview : Ed Lauter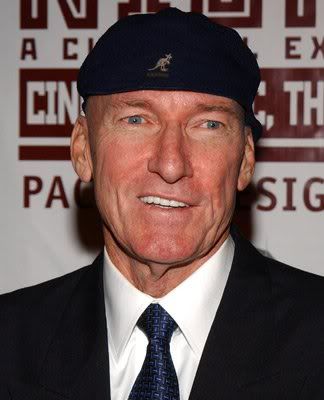 *IMPORTANT, PLEASE READ: IF YOU HAVE BEEN DIVERTED HERE FROM YOUR WORDPRESS BLOG BY A USER CALLED "HOTSHOT BALD COP", BE AWARE THAT IT IS NOT ME. FOR SOME REASON THEY ARE SPAMMING WHAT APPEARS TO BE 1000′S OF WP USERS WITH NICE BUT AMBIGUOUS COMMENTS, AND THEIR NAME LINKS BACK TO THIS PAGE OF MINE. I HAVE NO IDEA WHY THEY ARE DOING THIS, AND HAVE REPORTED THE MATTER TO WORDPRESS, AND THOUGH I THANK YOU FOR DROPPING BY YOU HAVE BEEN GUIDED HERE FALSELY, AND I APOLOGISE. *
One of the most recognised character actors in the business, Ed Lauter is also one of the most personable. Having worked throughout the 70s, 80s 90s and beyond in a wide range of high profile movies, his presence lends a level of integrity and plausibility that reflects an extremely high level of craftsmanship.
His CV includes such films as The Mean Machine (aka The Longest Yard, 1974, Robert Aldrich), The New Centurions (1972, Richard Fleischer), Executive Action (1973, David Miler), Hickey and Boggs (1972, Robert Culp), Family Plot (1976, Alfred Hitchcock), Magic (1978, Richard Attenborough), Born on the Fourth of July (1989, Oliver Stone), Seraphim Falls (2006. David Von Ancken), as well as several films starring Charles Bronson.
Ed Lauter has worked with all the key actors and directors of the 60s and 70s and describes himself as being so lucky to be in a profession he loves and paid for something that he loves doing. He's one of the great consummate character actors of his generation and it was pleasure to spend an hour on the phone with him.
Ed Lauter was born in Long Beach, in Long Island in New York in 1940, and already had show business in his veins.
"My mother worked on Broadway in the 1920s, she worked with Al Jolson, Frank Morgan, Fred and Adele Astaire, and
she knew Gershwin. She used to tell me all these stories and it kind of entranced me you know? And I'm related to Elaine Stritch, and I guess I just had that blood in me, it gave me an innate feeling of confidence, so I got my college degree in English, and I got my Army out of the way, and I did some comedy while I was in college, and I won a couple of talent shows, a little stand-up, a few impressions, some songs, which was my first exposure to show business.
Around this time (1962) I met my first wife, and she became my guru in the business, and eventually I landed a role on a Broadway show, The Great White Hope, but simultaneously I was doing comedy in these clubs in New York, but I always wanted to be an actor, so  I studied with an acting teacher called Bill Hickey, who also a character actor (A Hatful of Rain (1957, Little Big Man (1970), Wise Blood (1979), Prizzi's Honor (1985)), and he was very good with actors just starting out, very patient, and I knew I just needed a little basic training, and I knew I had to get a Broadway credit. I had done a little off-Broadway work, some summer stock, and it was here I did a show with Elaine Stritch called Wonderful Town, and I mentioned to her that we were related and said to her "Do you remember Aunt Minnie and Uncle Troy?" and she was like "Oh, yeah!", and well after that, once she knew I was family, she kind of helped me, little tricks of the trade on how to get a better response from the audience. Well, she's always been in my corner, and so I did that, and I got my Broadway credit, and that opened a lot of doors for me, a lot of doors, because we won the Pulitzer Prize, The New York Drama Critics Award and the Tony Award.
And you know, I met Burt Lancaster there and he was going to do a movie, and I met Katharine Hepburn, and George C Scott, and Shelly Winters, and all these guys would come and see the show and them come meet me backstage, and eventually I met this casting agent who was very, very big at the time, Lynn Stalmaster, and he said "If you ever come to LA, look me up, because I think I can help you.", so, I was doing commercials at the same time, directed by some guys who were just starting out in the business, Howard Zieff (Slither (1973), Private Benjamin (1980) and Stan Dragoti (Dirty Little Billy (1972), Love at First Bite (1979)), and my wife always told me to hang out by the camera, cause that was where the directors were. And anyway I used to do impersonations, pretty good ones too, and I used to keep everyone amused. So anyway, Stan remembered me, and when he went out to LA to direct his first feature, the western Dirty Little Billy, he remembered me and gave me a role.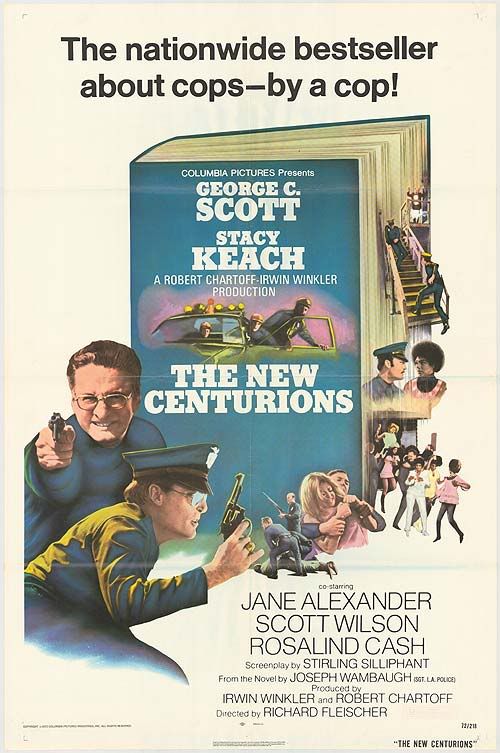 Well, that got me out to LA and once I'd finished Billy, I looked up Lynn Stalmaster, and he got me a gig with Richard Fleischer, The New Centurions (aka Precinct 45: Los Angeles Police, 1972) starring George C Scott, and I got on well with George, I used to make him laugh, so anyway he then got me a job on his next movie Rage (1972, George C Scott), which was a really personal project for George, something he was very passionate about.
So then, next I did another western, Bad Company (1972, Robert Benton), which was a superb film. Gordon Willis was the cinematographer, and he was just off The Godfather (1972), and Jeff Bridges was starring, so I was in pretty good company for a new guy in the business.
My next movie was also with Jeff,  Lolly-Madonna XXX (1973) which had a terrific cast including Rod Steiger, Robert Ryan, Gary Busey, and Randy Quaid. I had a lot of fun doing that. I worked with Jeff yet again on Last American Hero (1973). So you see how things snowball, you get to know people, they like you, and suddenly you're in more or less constant employment.
Around this time I did a couple of movies for Burt Lancaster, pretty much off the back of our brief meeting backstage on Great White Hope. One was a thriller which he directed called The Midnight Man(1974), and the other was also a thriller, but a political one called Executive Action (1973).
I was lucky enough to work with Robert Ryan on his last three movies. As well as Lolly-Madonna XXX and Executive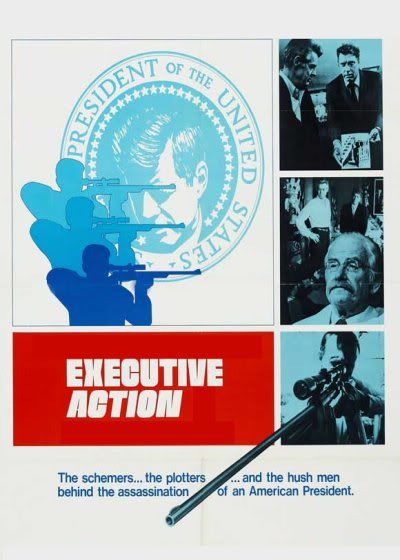 Action, I did some rehearsal work with him on The Iceman Cometh (1973, John Frankenheimer), though I wasn't in the finished film. Robert was an incredible guy, he told me a story about when he made a lot of money on the side when he invested in oil, and he had a gusher. Well, he was living at the Dakota Building in New York, where John Lennon got shot a few years later, and he got the old Russian Embassy apartment that they used to use for their quarters, he had a fourteen room apartment in there. He told me Jimmy Cagney came up there one night to his place. Now Jimmy didn't drink too much, but this night he had a couple of scotches, and he's feeling pretty good and he started telling Ryan how he used to be in an act called the Five Sailors -this is obviously before he started making movies, and  he was dancing – Cagney was a brilliant dancer – and he was the only straight guy in the act, and they were playing  in somewhere like Tacoma Washington, and Ryan said Cagney told him  one night he was in the dressing room and  he got there early and this other guy called  Billy came in, and he was upset because the stagehand had made some disparaging remarks about his masculinity, you know? And Billy was prancing and wringing his hands around the dressing room, and Cagney says "Hey Billy, are you really surprised? Let me show you how you deport yourself around here every night" , and he proceeded to impersonate Billy, and when he finished Billy looked at him and said, deadpan "Jimmy?  You missed being one by THAT much".
Randy Quaid and I used to do impersonations for Ryan, and one day I said "Hey Bob, we're doing all these impersonations for you every day, can't you do anybody?", and he said "Look I don't do…OK alright, I'll do one impersonation for you , I'll do Clark Gables walk". Can you imagine Robert Ryan impersonating Clark Gable? And he did it, and it was great!"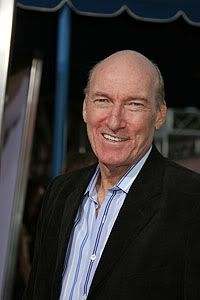 I wondered what  Burt Lancaster was like to work with? "You know, he had so much presence. He was a gentleman, and he very approachable, but at the same time you had to tread carefully around him. He didn't suffer fools gladly. You know at one time he was asked to head up Universal Studios? He was really highly thought of. He had his own production company and he was a capable director. He directed Midnight Man and The Kentuckian (1955), which were both pretty good pictures. But I remember this one time, before I worked with him, he was directing a stage show, called Knickerbocker Holiday (1971 Los Angeles production), which was a musical, and he sang September Song, unbelievable, and he's belting it out, and wearing the wooden leg and everything. My friend and I were at the show, and I had briefly met him in New York as I mentioned, and went backstage and we met up, and at some point I impersonated him in a movie he did with Charles Bickford called Brute Force (1947, Jules Dassin), and I did this whole scene, and he goes (dead-on Lancaster impersonation) "Holy God, that's 1947, Charlie Bickford." But you know, on Midnight Man he had a colleague of his help him direct it, a guy named Roland Kibbee who wrote The Crimson Pirate (1952, Robert Siodmak) and Vera Cruz (1954, Robert Aldrich), but Burt really had a strong hold on that picture, he had a good directorial style. I had a lot of time for Lancaster, really.
Now about then I did The Longest Yard, which really put me on the map. Robert Aldrich, who directed it, said to me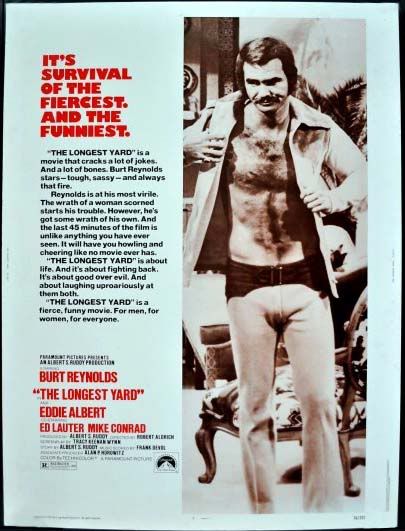 "Now Eddie, I've seen a lot of your movies and shows, but tell me, I want to see you go out to the park and throw a football. So we got in a car, and we drove to a park, and I threw a football to this guy, and he dropped it, and Bob said "OK, you can handle a ball, you got the part, get back in the car".  And that was it, I had to be believable as a football player, it was pretty integral to the plot of the movie. And I was the guy everyone cheered on that movie, 'cause I was the guy who refused to kill Burt Reynolds, even with Eddie Albert yelling in my ear to shoot him. And I tell you, what a treat it was to work with Eddie, he was a decorated war hero, and one of the most professional guys I ever worked with."
Lauter was working almost constantly in this period, alternating between TV and movies. He landed the starring role in a pilot for a series called Last Hours Before Morning (1975), playing an ex-cop turned private eye, but the network optioned Ellery Queen over his show at the last moment.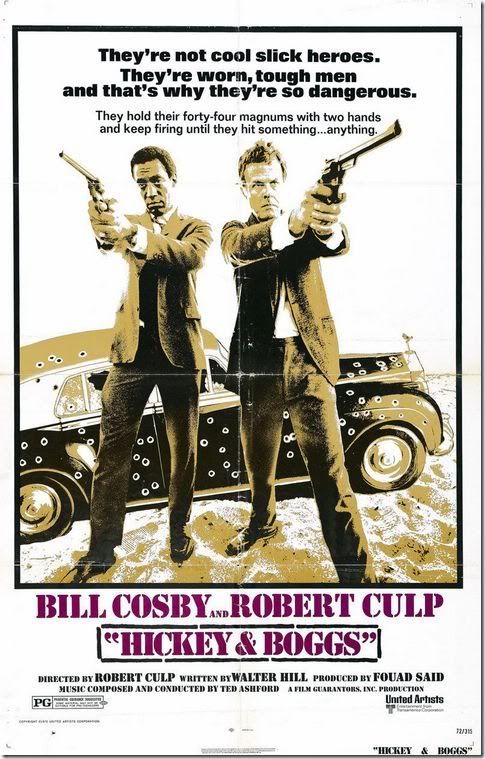 Roles in Robert Culp's underrated classic Hickey and Boggs and Frankenheimer's French Connection Number Two (1975) kept Lauter's face high on the character actor radar. Then in 1975 he worked on Breakheart Pass with Charles Bronson for director Tom Gries. This would mark the first of four films Lauter would make with the iconic star, "He was a great guy you know? Very quiet, very quiet indeed, but solid, you know? I think one of the reasons he was like that was he never had a great education, so he didn't want to open himself to ridicule if he didn't know the particular subject that people were dealing with in a conversation, so he'd prefer to  hang back, and just listen. But that was him, he was a genuine gentleman and I looked forward to every movie we did together."
"But on this film, they were originally going to cast David Niven in the role that eventually went to Richard Crenna, and I would have had the chance to work with him which I would have loved. But my chance came a short while later. I was invited onto the Johnny Carson Show, and I was on the Warner Bros lot and I wandered over to a soundstage where they were shooting Murder by Death (1976, Robert Moore), with Niven, Peter Sellers, Truman Capote, Peter Falk, and Alec Guinness. Anyway I had always been such a fan of Niven. As well as being a great actor he was a war hero. He was on Omaha beach, he had such a history, he used to hang out with Errol Flynn, and worked as a contract player at Warner Bros., and was in the original Rat Pack with Bogart, Bacall, Sid Luft, and Sinatra, and won an Academy Award for Separate Tables (1958, Delbert Mann), so he really was a major, major star who I very much admired. So anyway, on the Murder by Death set there was a makeup artist I knew called Vivienne Walker and I asked her if she could introduce me to Niven, which she did, and initially I just froze up, I was really starstruck, but just then he was told that he was through shooting for the day, so I asked him if we could just take a walk around the Warner's lot, and he agreed.  And I was so pleased; I was going to get some tips from a true star, a legend, really. And as we walked, he said to me "Remember, get every penny you can out of the sons of bitches".
Then I had role in Hitchcock's Family Plot (1976) with Bruce Dern. Now Peggy Robertson, she had been Hitchcock's
assistant for about thirty years and she told me this story, she told me that Hitch never liked to audition actors. Apparently if he liked them and he had to turn them down, he'd feel bad about it. So he'd rather see their films. Now Burt Reynolds had wanted to be in Family Plot, and his agent sent over a print of The Longest Yard, and Hitch said to Peggy that he wasn't going get this movie started until he got Maloney cast, who was one of the main protagonists of the film . Peggy told me that Hitch would normally watch ten or fifteen minutes of a movie, but he was in there for about 45 minutes. Then he comes out and he goes into his office and he says to Peggy,  "He's very good isn't he?" , and she thinks he's talking about Burt Reynolds, and she said of course, and he said "What's his name again?" and now she's confused because everyone knew who Reynolds was then, he was white hot at that time, and before she answer, he said "Ed…Ed…" and she said "Lauter?", and Hitch snapped his fingers and said, "We've got our Maloney!" Isn't that great? Totally by accident! And I got the role!
"I tell you, there are a lot of stories about Hitch, about how badly he was supposed to treat his actors, but my experience couldn't have been further from that. He was so nice to me; there was time for rehearsing, for suggestions. I used to join him for lunch in the commissary, he'd be sitting there and I'd just pull up a chair and he'd tell me these terrific stories from his career about guys like Charles Laughton and Montgomery Clift. He didn't care for Clift, he didn't like the way he'd act one way in the master and a completely different way in the close-ups, he just couldn't match it you know?   And Laughton drove him to distraction, they were making Jamaica Inn (1942), and Laughton kept refusing to allow himself to be shot from the waist down for about half the picture, because he hadn't got the characters walk down! So Hitch had to orchestrate all the shots so Laughton was only shot a certain way. Then he invites Hitch up to his room one night and puts on this record of music written in the 1780s and Hitch rolls his eyes and thinks "Oh my God", and then Laughton starts walking to the cadence of the music, and he goes "Alfred, it's a marvellous night, I've got the walk!.""
After the shoot, Lauter and his wife were invited to a tribute being given to the director, and he went over to introduce his wife to Hitchcock, "…and we were chatting for a few minutes and Hitch looks up and goes "Oh, Ed I want you for my next film." Right on the spot. I was hired, like, you know, no casting agent, no producers, just Hitchcock, right there. He said "It's a film called The Short Night. I've cast Sean Connery, Liv Ulllman, and you have the third lead, you play the husband. It's going to be shot in New York and Norway, and I'll have the script sent your house next week". And then of course he got sick, and the film never happened. But I talked to a friend of mine  Lenny South , who was the cinematographer on To Catch a Thief (1955), and I said "Lenny, did he like me?", and he said "Oh man, he would have put you in his next fourteen movies". And Peggy Robertson phoned me one day and she told me that Hitch thought I was the best character actor he'd ever worked with, which was a tremendous compliment."
Lauter starred in a terrific off-beat western in 1982 called Death Hunt starring Lee Marvin and Charles Bronson as pursuer and pursued in this savage chase across the frozen Yukon wilderness. As the movie progresses Marvin and his posse come to not only respect their prey but to realise that all is not what it seems. Lauter was part of the posse, and I wondered what he remembered of this underrated film.  "Well, Albert S. Ruddy, who produced Longest Yard, he got me in there, and originally we were going to have Robert Aldrich direct, but that fell through and we got Peter Hunt, who had directed a Bond movie (On Her Majesty's Secret Service (1969)), and we shot this film up in Banff in Canada, and there was a scene I shot about halfway though filming where we doing exteriors and for some reason that day around 11:30 in the morning they said "OK, Eddie you're out, we have all your shots today", which was kind of unusual even though we'd started filming at round 7am, so  I hung around 'cause Charlie Bronson was going to do a scene with Lee Marvin, and this would be the only scene in the movie where these two would interact as the whole story was about Marvin pursuing Charlie's character, so I wanted to see these two guys go at it, so to speak. So anyway, Charlie comes over to me and he says "Hey Eddie, what are you doing here?" and I said well, it's the only scene you two are doing together on this movie and I wanted to see it play out. Typical Charlie, he looks at me for a while, then just shrugs his shoulders and walks away – that was so Charlie Bronson!  But, y'know, I knew that these guys had started out in the business together, they're first film was You're in the Navy Now (aka USS Teakettle, Henry Hathaway, 1951), and these guys went a long way back, and this may well be the last scene they'd ever do together, and as it turned out, it was, and I'm so proud to have been there to see it. Lee Marvin, man he was somethin' else. He sent me a book one time. I'd given him a book once by H. L. Mencken, and he sent me one back, and I opened it and he'd written inside "To Ed, for more joy, Lee Marvin". I rang him up and I thanked him so much, and he said "I'm glad you got it, you know why I wrote it pencil don't you? So you can erase it if you don't like your books being blemished" And I thought, as if!
Oh, I have another story about Death Hunt. You know Carl Weathers was in that picture? Well, I tell ya, Lee wasn't too enamoured with Carl, he thought he was a little too full of himself, and he would  kind of do things that would put Carl off and everyone would laugh – including Carl. But it never got too uncomfortable, Lee realised Carl was just starting out in the business and was trying to make a name for himself, so he didn't go all out to demolish the guy, but it was kind of funny all the same. Lee couldn't stand pretentious people, especially on a shoot, and I think he felt the need to bring this guy down a notch or two."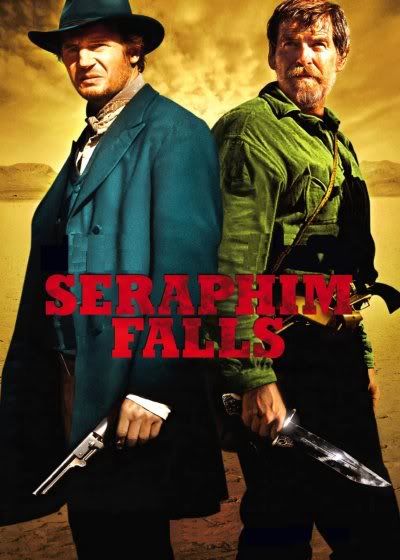 I mentioned that I thought Death Hunt was very similar to a film he'd made recently, Seraphim Falls (2006, David von Ancken), being a chase western with an ambiguous motive and a relentless posse – which Ed was again part of. "Absolutely, there are a lot similarities. Well, I remember all the lead actors and the director were sitting around having a script reading and Liam Neeson turns to me and he says "Hey Eddie, you're the oracle in this group, you tell us how this all done!" So I was like this old guy who they figured had done a heap of westerns – in actual fact I've only done five or six – and I was like this sage they'd come and talk to for advice. But it was a good movie, yeah very similar to Death Hunt, but it took off in another direction near the end. I'm the only one of the posse that isn't killed outright by Pierce Brosnan's character, wonder what that says!"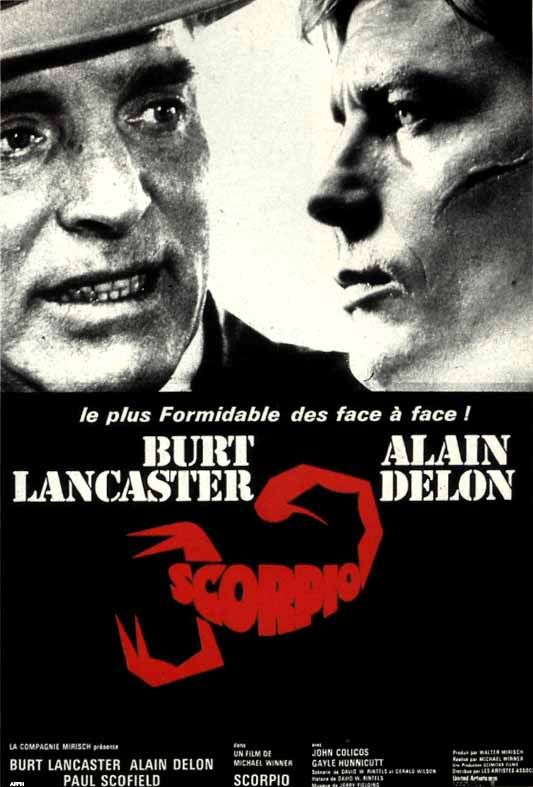 Inevitably, our conversation turns to Michael Winner who Lauter made Death Wish 3 with in London in 1985. I opined that, although I happen to love Winner's films from the late 60s through to around the first Death Wish movie, not a lot of people had too many nice things to say about him, "Well, I gotta tell you, he really is the nicest guy. We share the same birthday, y'know? I have this terrific story to tell you. I get this call one day and I think it's a gag, somebody putting on this posh British accent? And he's going "No, no dear boy, this really is Michael Winner, the director, and I want you to come star in a new movie I'm making called Danger Field. I've got Burt Lancaster and Alain Delon, and I want you for the third lead". So I told him Gee, I'd love to do the movie, but I can't, I'm committed to another project.  But he doesn't hear that, he just bulldozes right on through, and he says "What's your birthday? I have to get working permits and visas sorted out." So I say October 30, and he goes "My birthday is October 30! You're a Scorpio. Burt Lancaster's a Scorpio, Delon is a Scorpio! I'm calling this movie Scorpio (1973, Michael Winner)" And he did, and that, believe it or not is how that movie is so named! I was really sorry I couldn't do it, I was committed to Lolly-Madonna XXX, which I'm glad I made, but at that point I hadn't worked with Lancaster yet, and he was an idol. It was only a few months later I'd get to work with him on Executive Action, but I didn't know that then.
But I worked with Michael later on Death Wish 3, and you know, yes, he's very rude and crude and all that, but he's also very loyal, he has the same group of people around him from film to film. And I talked to the crew, y'know? And I said, why do you take this stuff from this guy? And they said "You know what? We'll all be on his next movie, we know what he's like, this isn't anything out of the ordinary, he's like this all the time, but he'll ask for each and every one of us on his next film."
I went over to his house once with my wife and we're talking about Charlie Bronson, just my wife and I, and Winner walking through his house and I asked him, Jesus, Michael, how many phones you got in here? And he says "Ed I have 68 phones in my house, I don't want to miss a call wherever I am". This was before portable phones and cell phones, which must have transformed his life!
So here's another story. Day one on Death Wish 3 in London, and its lunch break, so I start to head over to the catering wagon and someone stops me and goes "Oh, no, you're not eating here, you're not eating with crew, you're eating with Mr Winner in his private dining room. So I go up there, and it was like I was in a movie in a movie, they had gotten this house and they had transformed this room into practically a banqueting suite or something, with cordon bleu chefs. And every day on that shoot it would be Michael, myself, Charlie, Jill Ireland whenever she visited the set,  Deborah Raffin, Marty Balsam, all sitting down to this fantastic food. And even the crew, they were having the very best of the catering foods; I mean really top quality stuff. Nobody goes hungry on a Michael Winner movie I can tell ya! He took care of people, definitely."
Coming right up to date, Lauter is planning some one man shows where he'll get back to his roots, and do some stand-up, some impressions,  some songs and some of his incredibly absorbing tales of Hollywood. Ed Lauter is probably one of the most genuine and genuinely funny people I've ever spoken to from an era I love. He's still passionate and fascinated with his chosen profession, and it radiates off the screen. He's one of the greatest character actors of his generation and I want to take this opportunity to thank him for his generous time, he was great company.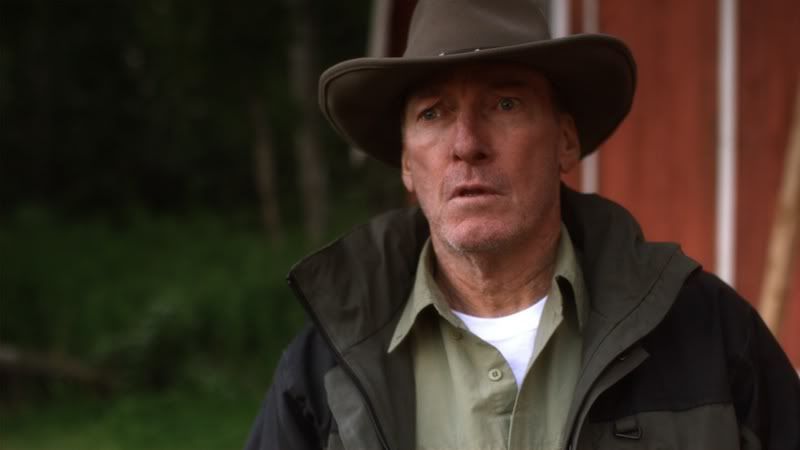 Interview (c) Steve Saragossi, 2010
Here's a great compilation of some of Ed's finest moments, thanks to the original uploader.